Telecoms Network Equipment
We offer the very best in telecom network equipment and take great pride in helping our clients maintain their networks for less. Our ability to sell quality refurbished, used, discontinued and new products along with our reputation for integrity, quality, and excellence is what sets us apart from the rest. Our DOA rate is below 1% which is often lower than new equipment.
We have over 40 years of experience in providing telecom network parts. Our experience and knowledge give us an edge when stocking a large and varied amount of telecom equipment for sale.
With more than 800,000 multi-vendor telecom network parts in stock, from the latest generations through to legacy and end-of-life, we are recognized globally as a leader in supplying fixed/wireline & mobile/wireless telecom parts. Our inventory is one of the most comprehensive found anywhere in the world which means that network operators contact us first when they have a requirement. Our extensive customer and supplier relationships mean any equipment not in inventory is usually available within a just few days. 
Whether it's our access to the vast amount of multi-vendor telecom network equipment we have in stock, our commitment to quality, our low prices, or our 40 plus year of experience; there are plenty of reasons to buy telecom network equipment from Shields.
Asset management
We understand that managing telecom network assets, both operational and obsolete, can be a huge burden for organizations all over the world. We can help simplify the process. Our fully managed end-to-end telecom network asset recovery service ensures you recover maximum residual value from your new and used networking equipment – whether through resale, reuse, recycling or by utilizing our telecom hardware asset consultancy service.
From the initial opportunity analysis through to parts sortation, tracking and resale, we will work with you to create a turnkey network asset recovery program that suits your individual requirements and achieves the highest possible return. We offer a flexible approach to suit the customer; all our telecom network asset recovery services are available either individually or packaged into a turnkey solution, with all activities carried out in line with regulatory legislation. 
In our 40 plus years we have saved operators over $600m by buying refurbished equipment instead of new and returned over $400m by reselling and recycling unused equipment.
Redeployment
For many organizations, the ability to redeploy owned assets offers significant cost savings. 
Units are available for internal orders immediately supporting your business requirements.
Utilizing an intelligent asset redeployment strategy allows operators to maintain network integrity for less.
Resale
Our equipment is fully tested and warrantied.
We don't select just the best equipment – we manage all your surplus assets – equipment that can't be re-marketed is sent for safe and responsible recycling.
We continuously work to maintain and enhance our reputation for quality and reliability.
Recycle
We have been a world leader in environmental responsibility for over 40 years and have extensive expertise in managing the full scope of recycling activities. We have developed best practice processes with our worldwide recycling partners to ensure precise environmental controls are employed throughout all stages of the safe recycling/treatment process, while extracting the maximum intrinsic value from our clients' surplus network equipment.
Spare Parts Management
Whether your need is a single piece of spare equipment or a comprehensive spare parts management solutions Shields has the knowledge and resources to deliver.
Our comprehensive Spare Parts Management Service is where Shields owns, stores and distributes spare parts for first line maintenance or work with an OEM and perform the Multi-Vendor part of the SPMS deal. 
Shields takes full responsibility for the flow of spare parts between the spare part stock and the customer's network nodes, delivering Replacement Units to where they are required within defined lead-times. The Replacement Units are delivered to the customer in exchange of the Faulty Units they replace. The Faulty Units are picked up and transported back to Shields for repair or disposal after a No Fault Found Test (NFF).
The spare part stock is frequently monitored and re-dimensioned, in order to secure that enough quantities of spares are made available.
Shields also takes responsibility for updating the stock with new revision levels when required, in order to match the customer's network modernisations. 
Shields reserves the right to update the spare part stock with spares of higher revision levels than those installed in the customer's network if found necessary, provided that the network functionality is maintained when using the new spares.
The Spare Parts Management solution
The Spare Parts Management solution builds upon 9 different services offered in the Shields services portfolio: 
Spare Parts Management Consultancy
Vendor & Delivery Management Service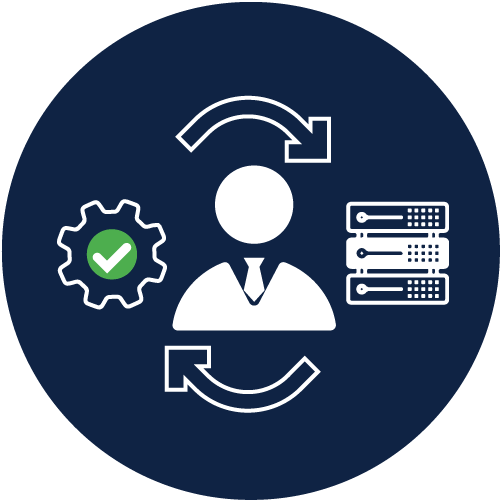 Repair Flow Enhancement Service
Test Lab & Training Services
Asset Management Services
Warehouse & Logistics Services
Built with your Lead Times in Mind
Under the Spare Parts Management solution, Shields provides spare parts to the customer within defined lead-times, but the customer still can own a buffer stock of spare parts.
The Spare Parts Management solution expands Shields's responsibility by taking over the customer's central and local store functions, decreasing or even eliminating the customer's need to purchase spare parts.
Savings
Our savings are substantially lower than OEM listed prices. Some telecom network equipment and legacy products carry even larger discounts. Contact us for specific pricing through our acclaimed asset recovery solutions, you can apply the value of your legacy equipment toward your next purchase, thereby reducing CAPEX by offsetting the revenue generated against new purchases.
True Fair Market Valuations of equipment based on real-time data and market knowledge
Outright purchase or revenue share (consignment based) commercial models available
Access to an experienced team of de-installation engineers who can recover telecoms equipment ranging from a single BTS to a full switch site clearance both domestically or internationally
Storage of equipment until sold or recycled with each part identified by OEM part number, serial number and hardware release – maximum visibility of all parts
Data wiping and data destruction solutions and documented procedures on offer according to client instruction
Maximize the value of surplus and redundant assets using Shields global salesforce and direct sales channels to the end customer
Reduce CAPEX by offsetting revenue generated against purchases of new equipment
Reduce OPEX by eliminating warehousing costs of obsolete inventory
Reduce power consumption on redundant assets and free up PoP footprint
Minimize obsolescence costs by converting pre-owned and legacy assets into re-usable inventory, raw material, or cash
Improve stock visibility and call-back parts at any time
Re-use of critical parts from your own spare parts inventory saving money and minimizing lead times
Large multi-lingual sales teams who trade with customers globally to obtain the optimum price for your telecoms network equipment
Full real-time reporting on revenue, inventory, projects, call-backs, sales and valuation tracking
Contact Us
Our expert teams are on hand to answer any questions you may have, whether it is about equipment supplies or, asset management, EF&I Services or for a demo of our Marketplace Software.